XiiTec specializes in web applications, we can develop, maintain, or update any web site application you can dream up.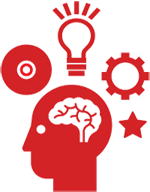 If off-the-shelf solutions just won't work, because your business is different from other businesses we can help you tap into your originality to get the competitive edge on the competition.
Using our programmers for your software development means you don't spend valuable time looking for the right software or hiring and keeping developers on staff.
With XiiTec you will be guaranteed a programmer that sees the project through, and stands behind their work.
Interested in ecommerce solutions? Find out how XiiTec can help streamline your business online
.