When you let XiiTec manage your IT solutions it means you get to relax and focus on your business, instead of worrying about IT problems.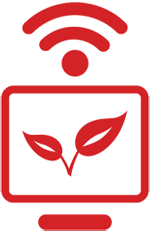 We recognize that while IT systems might be integral to your business, the cost of hiring and paying an IT department can outstrip the benefits for your company. With fully managed services, XiiTec can offer you more flexibility and capability than an internal IT department, or we can work alongside them to provide you with increased capabilities as you need them
As part of our fully managed services, XiiTec can take care of:
-Server Installation and Setup
-Cabling and Routing solutions
-Education &Training
-Troubleshooting and Remote Access
-Data backup and recovery
...and much more
We commit to doing things right the first time, setting up your systems to work for you so that you never have to spend time troubleshooting.
As a part of XiiTec's fully managed services, a technical emergency or question requires no appointment!
You can call and speak to a live person here in Vancouver at our downtown office, who will take control in minutes to correct any issues you may encounter, so you'll be back to work quickly with minimal disruption.
Feel the relief you deserve and allow yourself to do what you do as well as you can:
The value of our remote support is more than simply faster service. Flexible service solutions allow you to be anywhere in the world with any device that has an internet connection and still feel the comfort of knowing we're only a phone call and some really fast bits and bytes away.